Agency Skincare are now offering a 30-day free trial for their personalized skincare treatment, just pay shipping!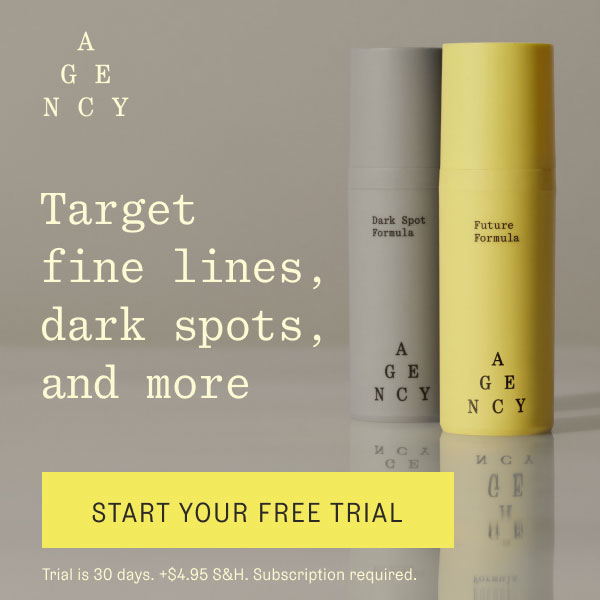 Agency Skincare gives you a personalized prescription skincare formula that is unique to your skin. Their licensed dermatology providers will create a custom formula with ingredients targeted to your skin's specific needs, such as wrinkles, dark spots, fine lines, texture, and firmness.
Simply share your skin goals and take photos to help Agency understand your unique skin complexity. If you continue your subscription, you will receive refills every two months and can also adjust your formula over time to keep personalizing it.