Sampler now have a new free sample available for a Batiste Leave-In Hair Mask!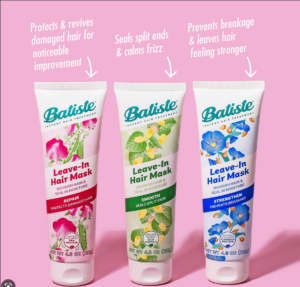 To get this free sample you'll need a free account with Sampler. There will be a few questions to see if you match the product. If you don't qualify for the product it will say "Out of samples."
We've found the best way to qualify for this sample is to make sure you check "Has not used Batiste products before." and changing up your answers to fit someone who uses dry shampoo.