Hey makeup lovers! Here's one of the best sample kits we've seen in a while. It's for U.S citizens only but there's a lot of goodies in it – MAC, Sephora, Olay, Clinique and quite a few others! You probably won't be able to get something from every brand, but there's a big chance you'll get more than one product to try.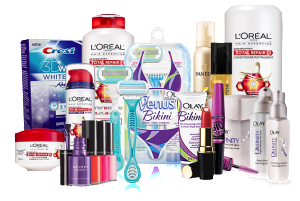 A few of the samples I have seen so far are two small Sephora tester palettes (single shades) and an Olay 2-in-1 moisturizer and primer. There is a lot of decent shampoo samples available too, so look out for them!
You can sign up for this sample kit by clicking here or on the button below. ❤
If you're signing up from the U.K just click here!