Here's a brand new sample being given out to try some awesome Covergirl & Olay makeup products (currently available are Eyeshadow, Liquid Foundation, Primer and Concealer). These samples are only available in the U.S due to shipping limitations.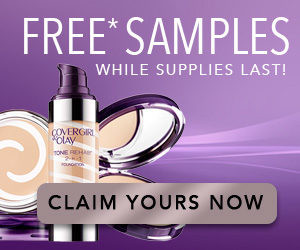 Included in my sample was a small palette with 4 shades and a Covergirl & Olay's Simply Ageless 3-in-1 liquid foundation, which is $10.00 at my local store. I also got a $5 coupon for my next Covergirl & Olay purchase!
To get this sample simply head on over to the request page by clicking here. You can choose to opt out of the promotional emails if that is your preference. Enjoy!