Sign up for your Daily Goodie Box to receive completely free boxes of sample products for you to try out! Daily Goodie Box will randomly send you a box of free sample goodies, in return all you have to do is let them know what you think.
These free sample boxes are currently only available in the U.S and also include free shipping.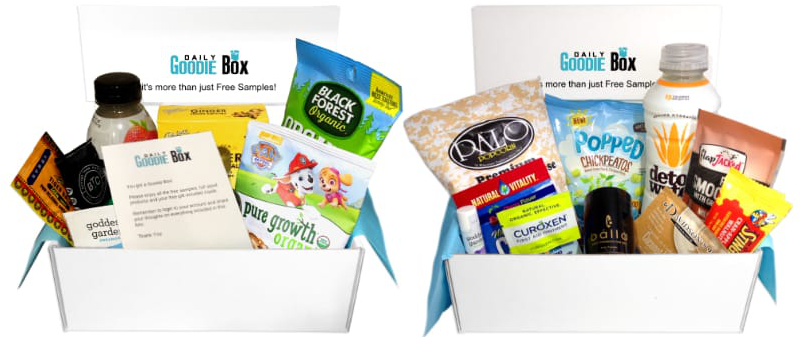 To sign up, head over to the Daily Goodie Box website and fill out your name and email address.
Daily Goodie Box will never ask for your credit card or payment info so make sure you're on the right website. After you've signed up you will be notified as soon as your first goodie box is available!