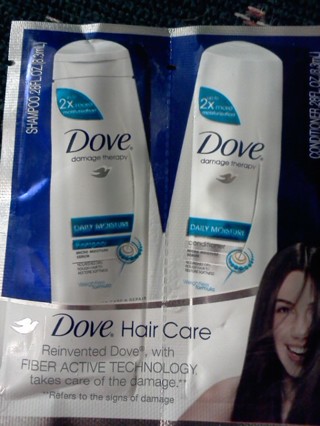 Here's a new Dove sample box being given out by Rite Aid. These are currently only shipping to the U.S and are limited to 1 per household.
Included in the sample box are two travel sized samples of Dove Intensive Repair Shampoo and Conditioner, as well as a coupon for a free Dove Dry Spray Deodorant for men or women.
In order to request your sample box, simply click here! Please note that these samples can take up to 6-8 weeks for delivery.
Update: It looks like their website is currently overloaded, if you're getting a blank webpage this is why. We're really sorry for the inconvenience, hopefully they should be back online by tonight! You can also request a Dove soap sample by clicking here.