SendMeASample is offering a 4-Pack DripDrop Hydration Relief Powders sample for free.
You'll need an account with SendMeASample in order to request this sample, you can sign up on the same page as the sample request form.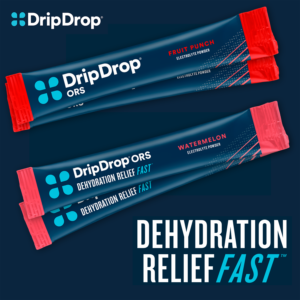 You can also sign up for these samples with voice using Amazon Alexa or Google Assistant! After creating your SendMeASample account, Amazon Alexa users can click here and Google Assistant users can click here. This will link your accounts together so future samples can be claimed easily using the voice feature.