CeraVe are giving out free gift boxes which contain samples of their moisturizing cream and hydrating cleanser products. This is an awesome sample guys! But I'm not sure how many they are giving out, so I'd recommend signing up for yours as soon as you can! As far as I know these are only available to people in U.S.
Not sure what the shipping times are, but I would estimate around 2-4 weeks for it to arrive.
You can sign up for your CeraVe gift box by heading to this page.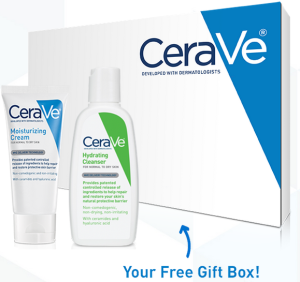 Note: You can also grab a CeraVe $2 coupon from here ($6 if you share it with a friend!)
Update: These samples have sadly all ran out, sorry if you missed them!