Here's a great way to get 12 issues of Allure beauty magazine at no cost. These are genuine magazines and are shipped straight to your door! Currently these are only available in the U.S, however RewardSurvey has confirmed they will soon be shipping to Canada as well.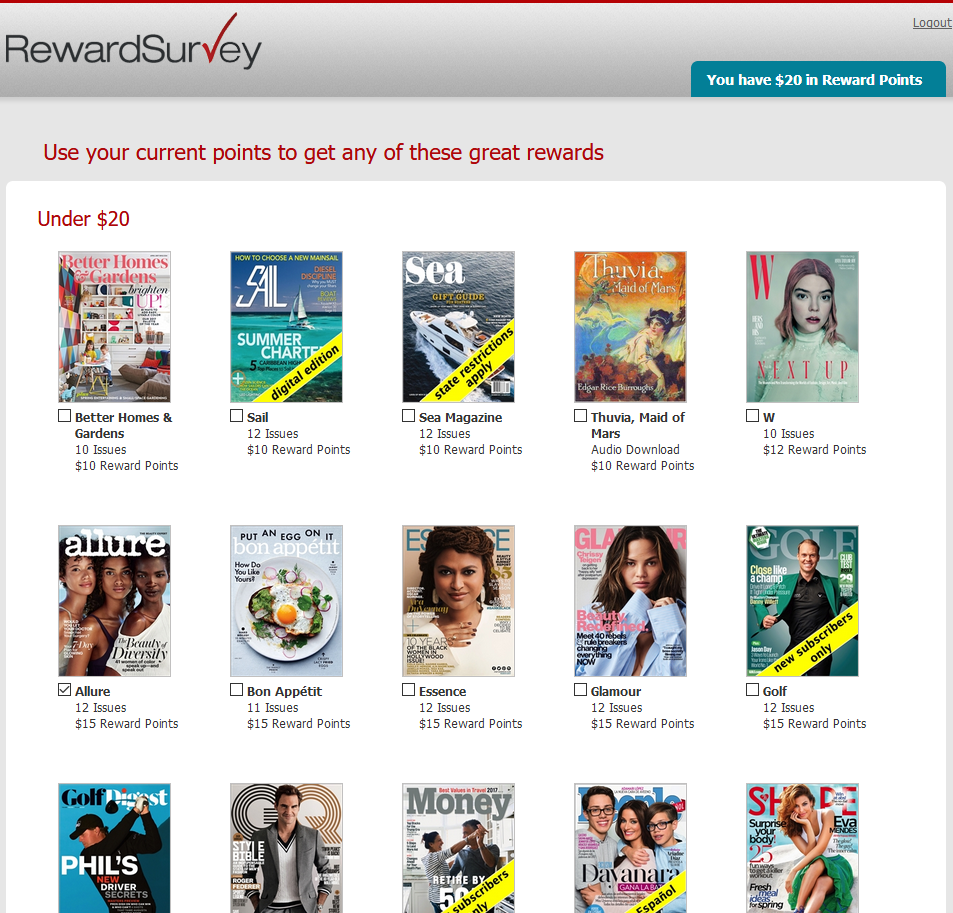 In order to get these you will need to fill out a short survey, these are random but usually take about 5 minutes (quicker if you skip a few questions!). After you have completed the survey, it will say you have $20 in reward points on your account. You can then use these points to select the Allure magazine for 15 points, or any other magazine you may be interested in! They have quite a few you can choose from, including the Glamour beauty magazine (also has 12 issues 🙂 )
To get your magazines, simply click here! After you have signed up you should be taken straight to the survey to get your 20 points.
Update: It looks like RewardSurvey has stopped offering these now. Sorry if you missed your one!