You can now get a Harry's Shaving Trial kit sent to you for free! Included are a set of razors and shaving gel.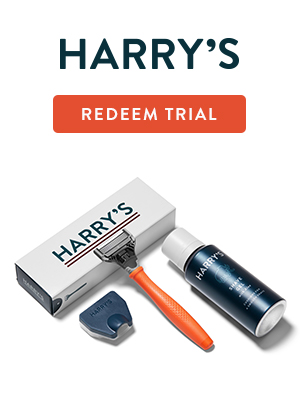 Please note you may be required to pay shipping, you can try using the codes "KFC" and "0044" to get free shipping too! (These codes only seem to work occasionally).
After you have received your first shave kit for free you can cancel anytime if you no longer wish to receive Harry's Shave Kits. You can cancel (unsubscribe) from your Shave Plan subscription on the "Your Details" section of your Profile by clicking "Cancel Plan" on the bottom-left of the screen.