Rituals Cosmetics are now giving out two free samples of their shower gels! Please note that you'll need a Facebook account in order to sign up for this sample, there is also a limit of 1 per household.
The two shower gels available to sample are:
Cherry Blossom & Rice Milk
Sweet Almond Oil & Indian Rose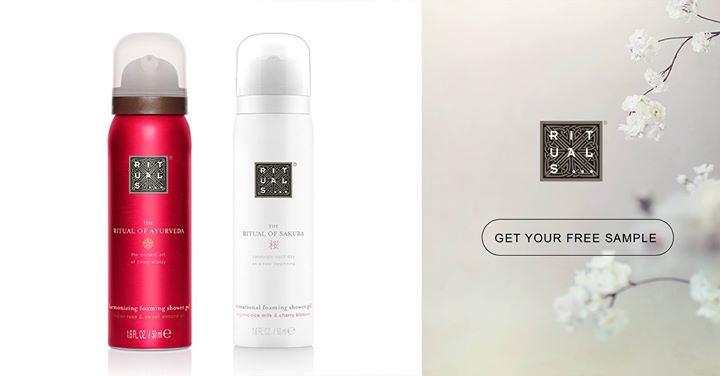 To get sign up for your sample you'll need to scroll down their Facebook page a bit, you should see the following post: "Try Rituals #1 foaming shower sensation free! Sign up now to receive our rejuvinating Ritual of Sakura foaming shower gel."
Just click on the sign up button under that post to bring up the sample request form!