Maybelline are doing a huge makeup giveaway on the 15th of this month!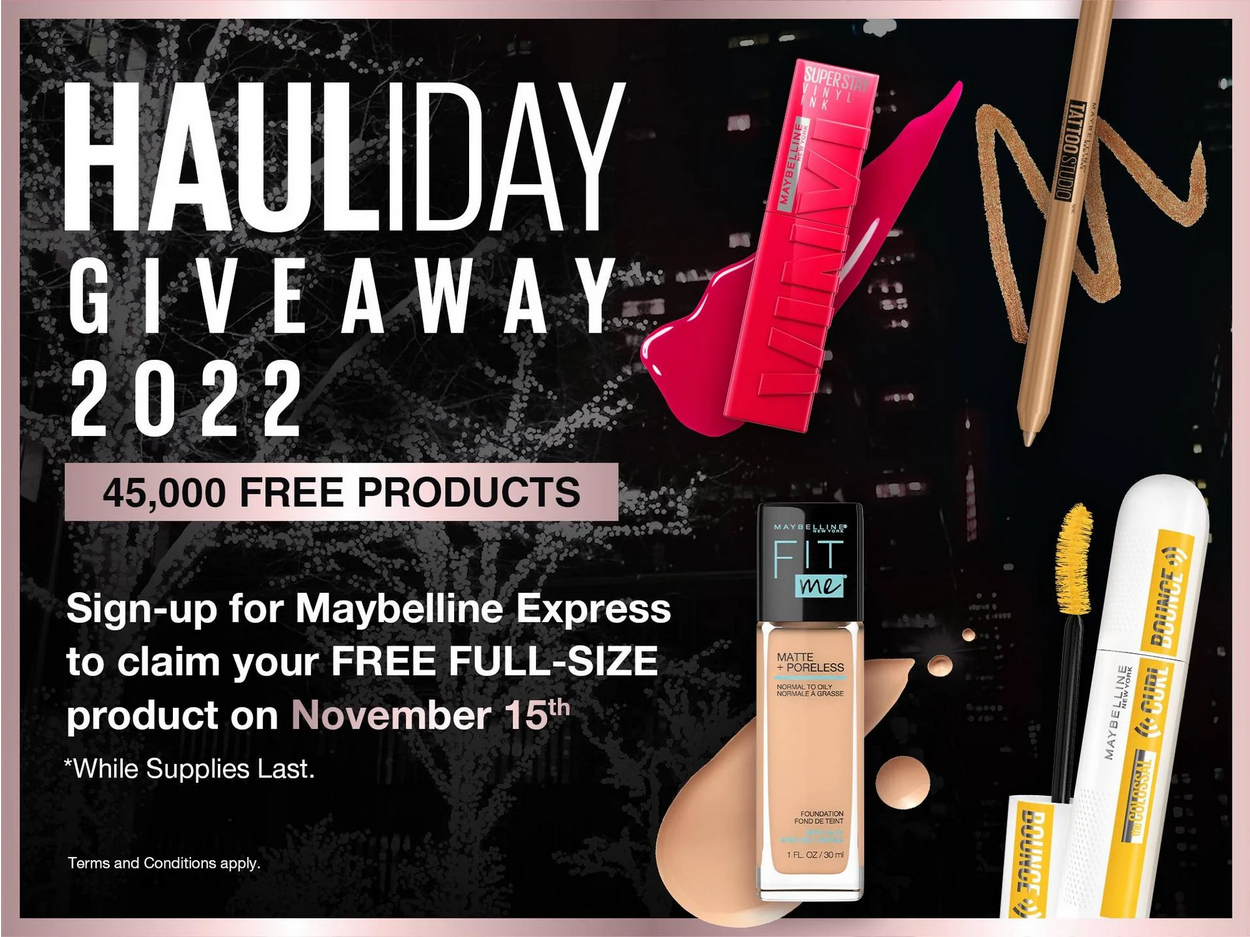 Sign up to Maybelline Express to claim your free full-size product on 15th November. There will be 45,000 makeup products up for grabs in total! You maybe also be able to get coupons and discounts for other Maybelline makeup products.
The Maybelline Express loyalty program is currently only open to people in the U.S and therefore the giveaway will sadly be restricted to U.S only.