Here's an awesome giveaway being done by Samples & Savings, this is completely free to enter and gives you a chance to win one of several different beauty boxes (e.g. Birchbox, LookFantastic).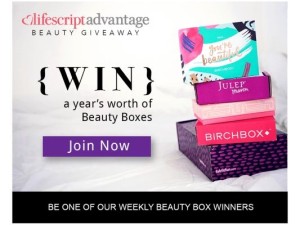 In order to enter, simply head over to S&S page by clicking here. From there you can sign up for the giveaway, and tick any boxes that apply to you.
I recommend using a secondary email address for their newsletter if you don't want to get a ton of emails, this can give you access to some of their other samples and coupons.
Good luck to everyone who enters!